This year, Exhibition Magazine has collaborated with Tranoï Paris, an exhibit where creativity & design meet each others. For this season, we have selected some designers to keep an eye on.
Meet Talel Paris :

TALEL is a contemporary luxury brand founded in 2019. Talel offers leather handbags and accessories with a sharp design and a focus on unconventional shapes, considering details and a sustainable production.
- Tell us more about your universes
The creative process is very different, there are no rules. If I see something that I like, a picture, anything in the street or something I discover during my different trips, as long as it catches my eyes !
I also love the design of sports cars and it's something that inspires me a lot as much for the design (asymmetric lines) as for the colors.
- Your brand in 3 words?
Unconventional, Free & Playful
- Your favorite piece from your next collection?
The triangle bag in fake recycled fur, from the mini size to the large size, this fluffy bag is super cute! The shape of the bag, the material, as well as the color make it a really strong piece. I also love a lot the new bear bag I have introduced on the next collection, which is a collab with Christopher Thomas, made from upcycling leather and I cannot wait to wear it!

Meet Lola Mossino
Lola Mossino wishes to develop real tools of affirmation and seduction. More than objects of desire, it is a real universe that Lola Mossino proposes as well as a vision through jewellery and fashion accessories.
For this first collection, she collaborated with Indra Eudaric, jewellery designer.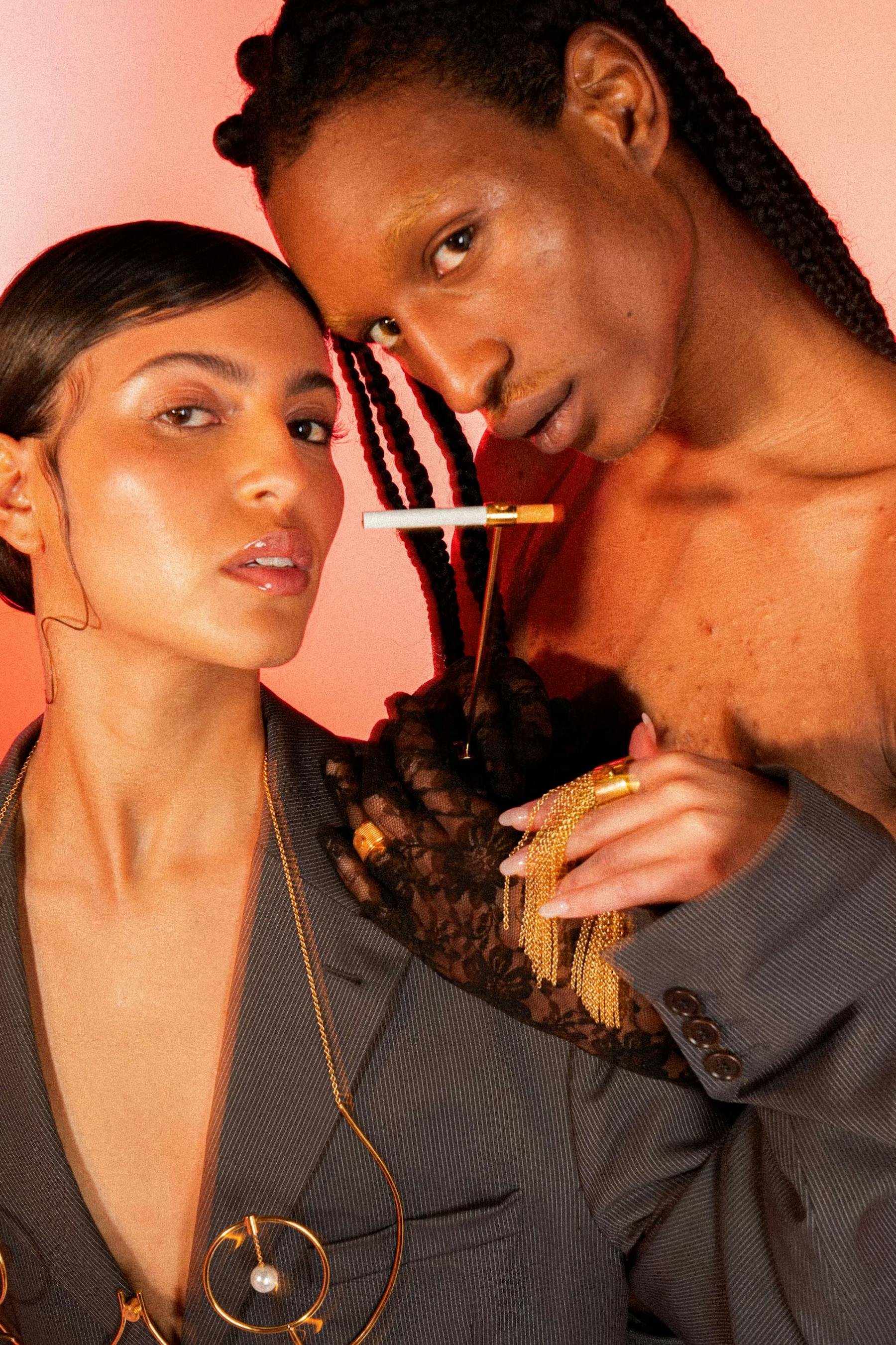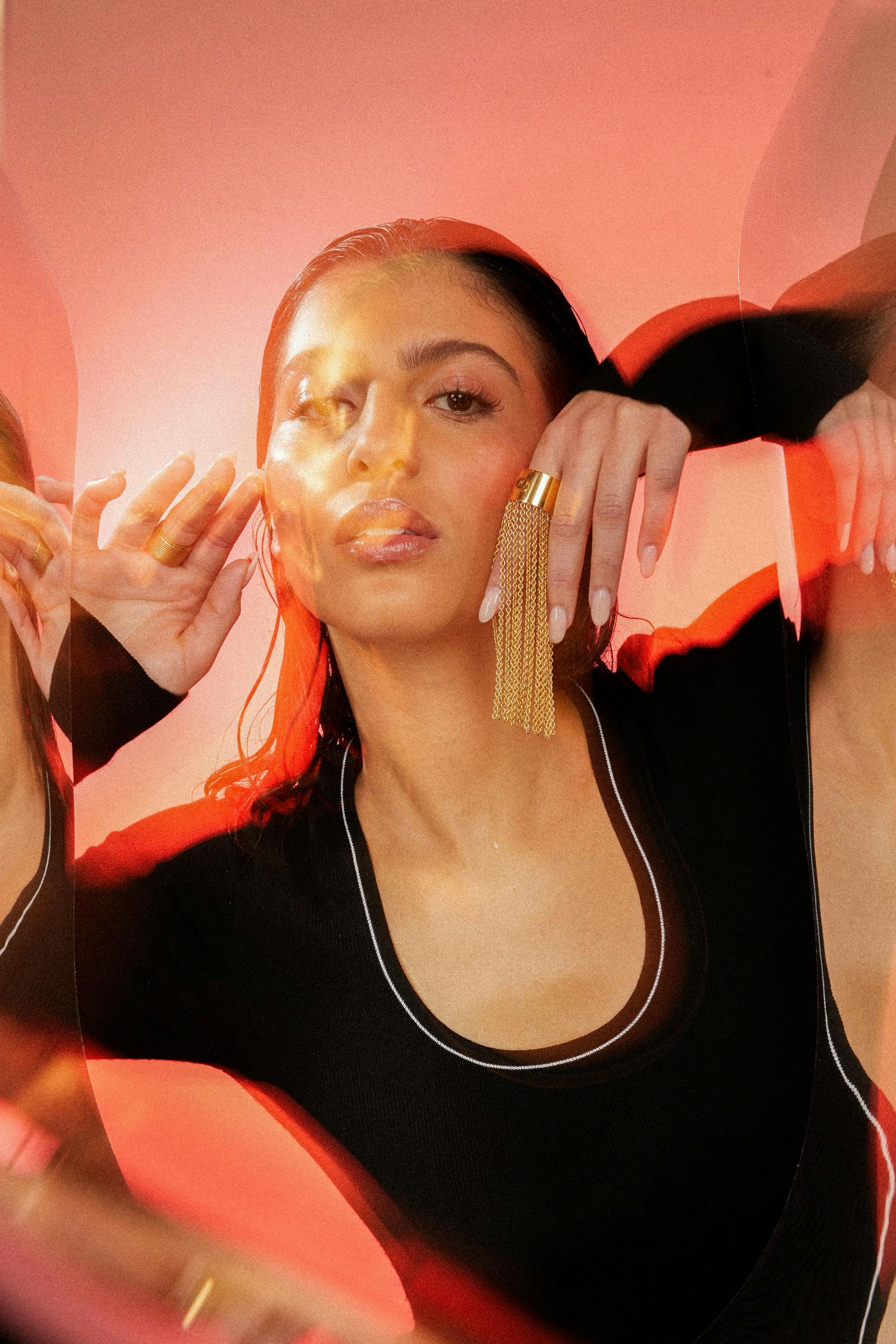 - Can you describe your universe/your inspirations?
Lola Mossino : My inspirations are from cinema, literature, history. I love to study very strong woman's figures. I like to analyse their attitudes, their behaviours and their postures, that's why we made this collection.
Indra Eudaric : When I met Lola in 2020, I loved how she analysed women's figure, the body, theirs attitudes, jewellery there becomes a tools of non-verbal language.
On my side, the work of the line is very present in my universe. I like this idea that the line guide the eye and draw the silhouette of the body.
- Your brand in 3 words?
Lola Mossino : Sensuality, Seduction, and it's a very outstanding jewellery collection.
- Your favorite piece from your next collection?
My favorite piece, I think the '"Caresse ring", it's a ring with chains. I love this piece because I think it's at this moment, that the jewel becomes a tool of seduction. And, I love the fact you can use it on you or another on another body. For me, it's the meaning of the collection.
Indra Eudaric : My favorite piece is the Plastron. I like the fact that the line move directly on the body at the place where our emotion are generated, all of this create a balance that I really like.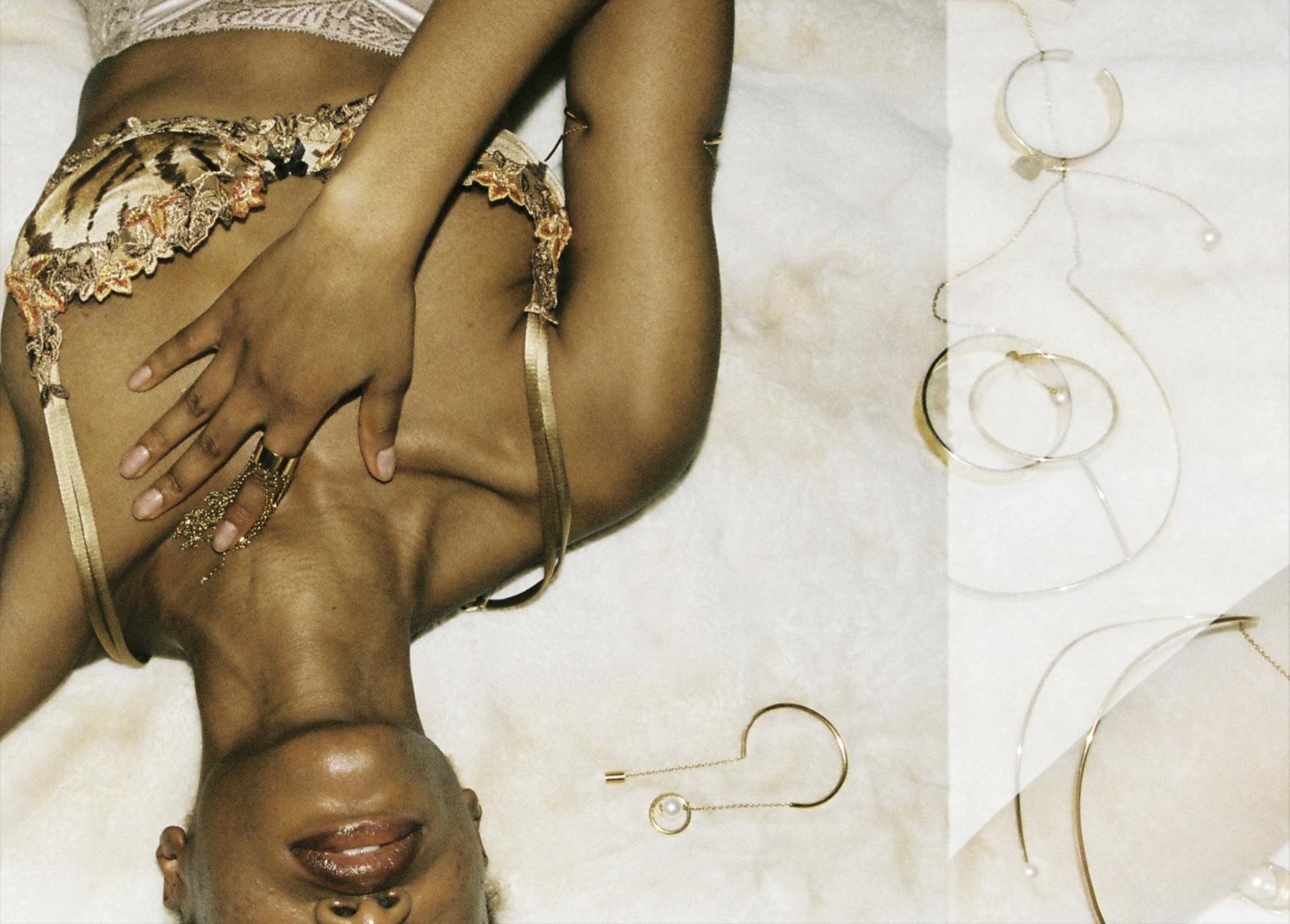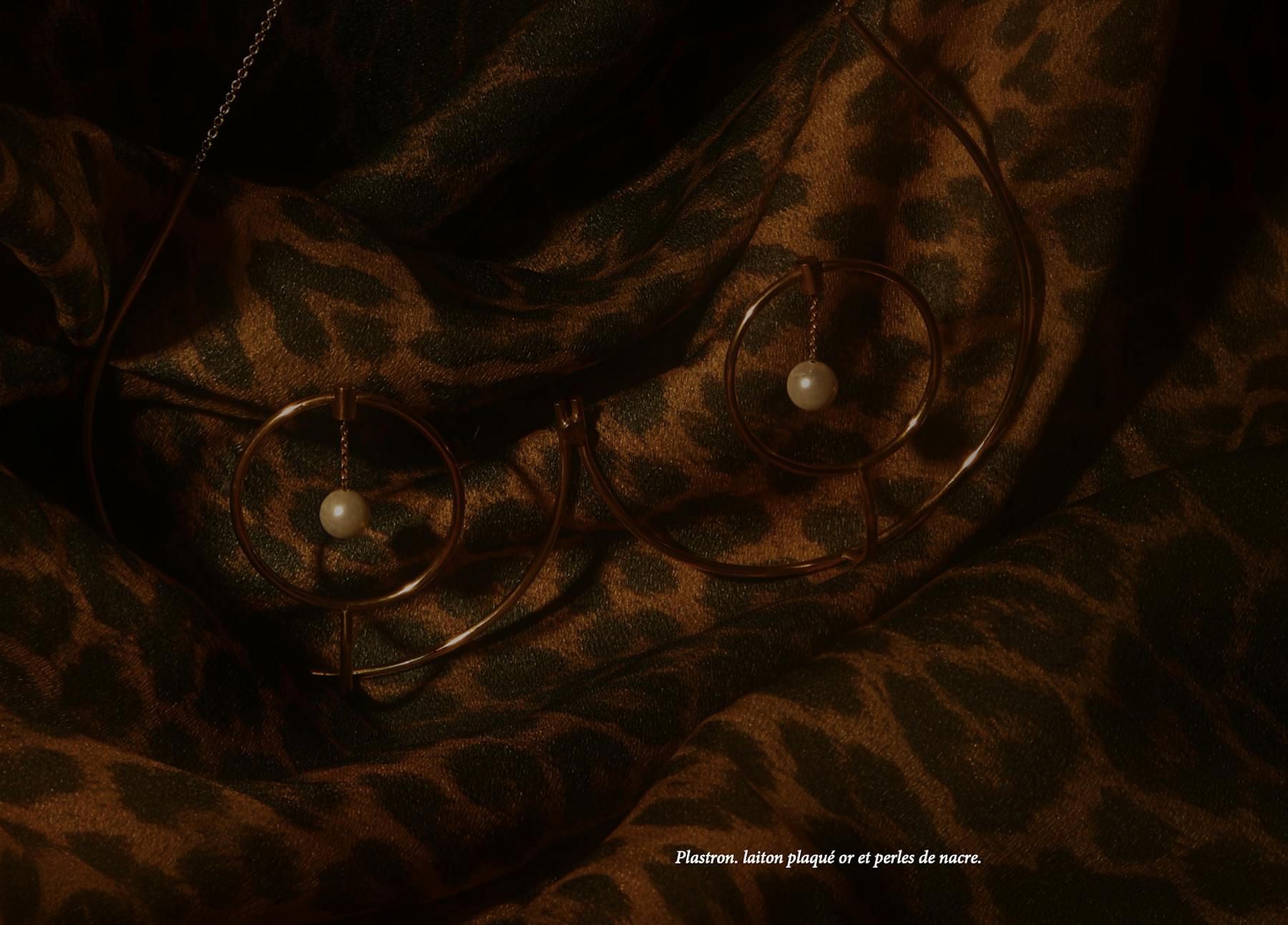 Meet Miyette
Miyette is a young ready-to-wear brand launched in 2019 by siblings Boris and Roxane Tardy. Imagined as a tribute to their shared childhood, Miyette offers collections with a modern fairy tale look.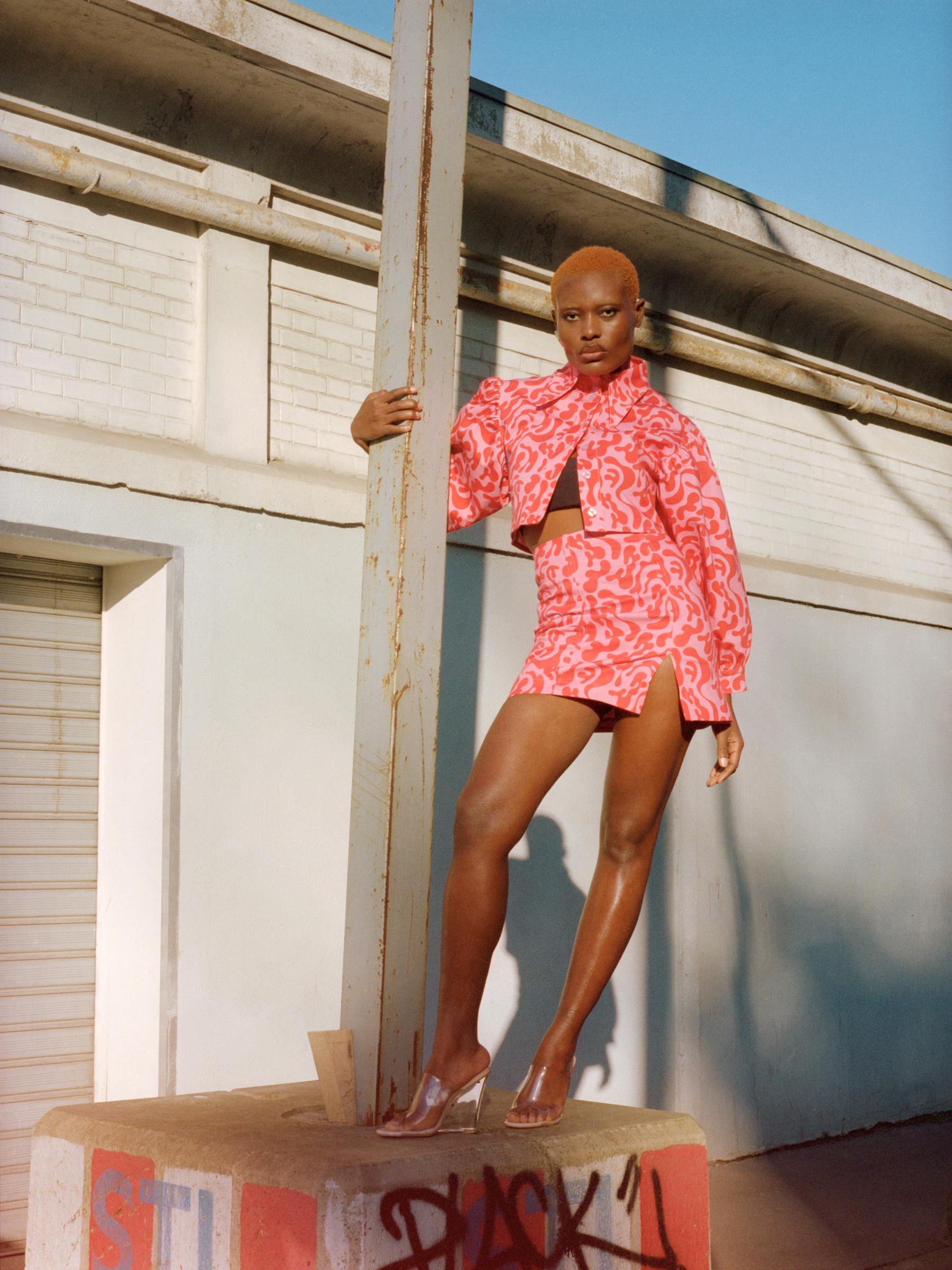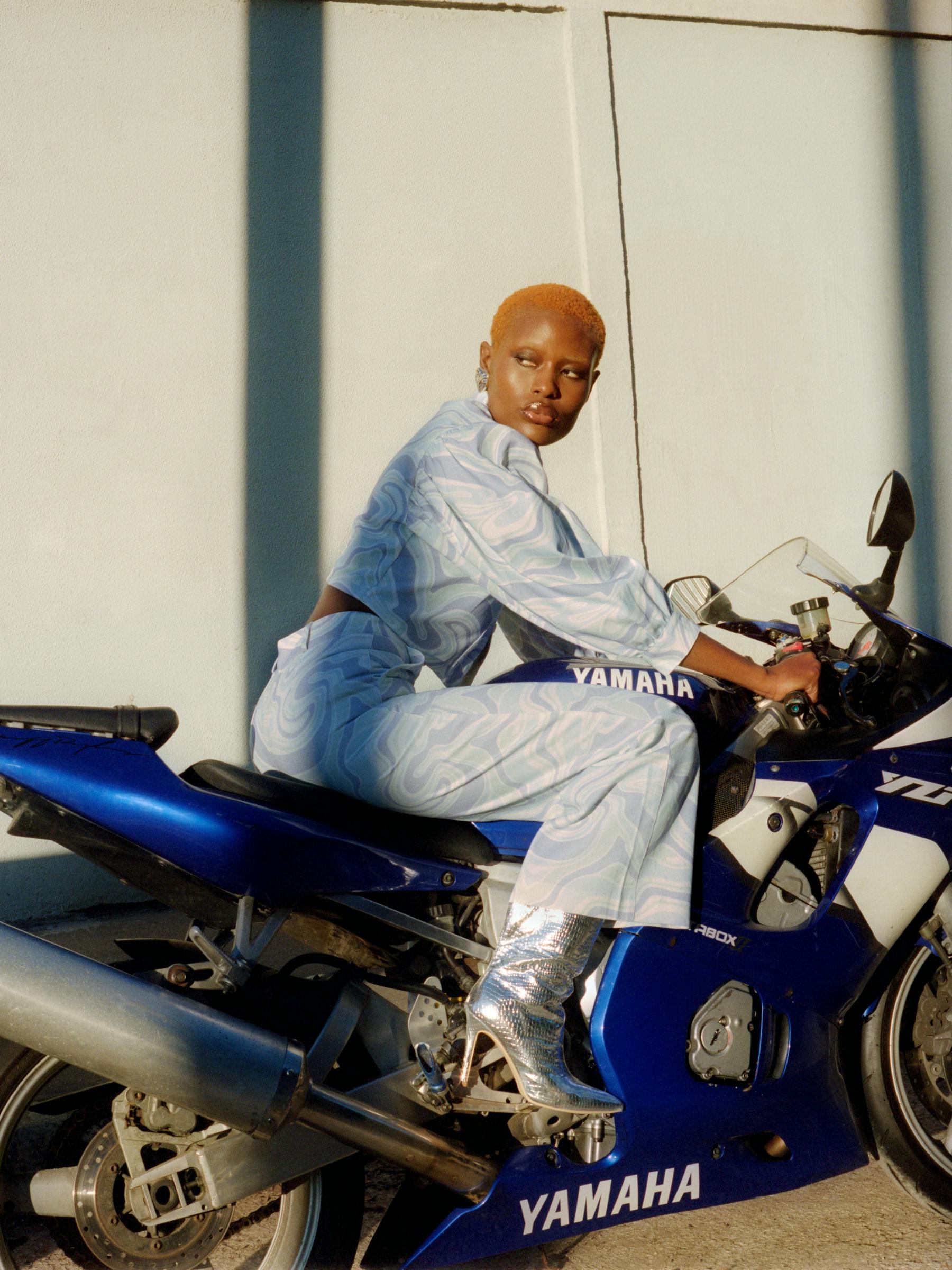 - When do you draw you inspirations from ?
We draw inspiration from our shared childhood to create, so we really have this kind of modern day fairy tale vibe in every collection. The prints are bold, the colors are vibrant, but all in a resolutely contemporary spirit.
For our upcoming collection, we really wanted to fuse glamour with comfort. So, we have an entire range of denim. We also have flare pants, and we have really soft tops and we have those amazing party dresses.
- Your brand in 3 words?
To sum up, if I had to pick 3 words, to describe Miyette, it will be : bold, colorful and mesmerizing.
- Your favorite piece from your next collection?
The Stella dress is actually my favorite piece from our Fall/Winter collection. It's an asymmetrical party dress covered in sequins. What I really love about this dress is that it has a detachable skirt, it's in the same material and it falls to the side. The sequins are really so pretty, they give the dress sort of a liquid look.