Roxane Mesquida has no fear. Spotted by Catherine Breillat at a young age, she went on to accumulate osé roles, side-by-side the likes of Isabelle Huppert or Vincent Cassel. Today a darling of independent directors, she has attempted the high jump from Greg Araki to Gossip Girl – and landed on her feet. On top of being Blair Waldorf's new femme fatale of a rival, she is also working on a semi-autobiographical feature by independent filmmaker Frédéric Da, and enjoying the similitude between her new life in Los Angeles and her hometown Marseilles.
Did you always want to be an actress ?
No! I thought all actresses ended up committing suicide. But as a child, I kept being told I looked like Romy Schneider, and I became ob- sessed with her, I watched every one ofhefilms.Tome,sheisoneofthe best actresses in the world. But I didn't know much about cinema, I grew up in a tiny village which didn't have a movie house. I fell into it totally by accident, I was spotted taking a walk with my mom on a biking lane, and that's where it all began.
Has cinema become a passion ?
It now is. Catherine Breillat in- troduced me to cinema, I discovered so much through her. At the time, I only cared for painting, for expressionism. Actors better be cinema enthusiasts – if you want to have a career, it's impor- tant to know whom you want to work with.
What kind of career are you hoping for ?
I don't dream of Oscars, but rather, working with Hungarian film maker Béla Tarr.And if I make money, I'll invest it in producing short films and documentaries, one of my passions.
You come from indie cinema and now have a role in gossip girl – didn't you fear losing credibility ?
No, Americans are less bothered with such things. Michelle Trach- tenberg, George Clooney, it's no pro- blem to switch from one to the other. And it's a great exposure for the smaller films I'm in: I've been in a ton of interviews and use the opportunity to talk about all my other projects.
Do you feel you are being type- casted as 'the French girl' ?
During the shoot of 'Kaboum', people didn't use to say 'the French girl' but 'that girl with the weird ac- cent". I hope I can surpass the national stereotype, I'm happy with just being 'foreign'.
Do you like fashion ?
I do. I love Margiela's mad spirit, Miu Miu, and Dior too – but I can't really say that right now, right? And as an actress, being interested in fashion is something that should be kept quiet, you're expected to keep a serious image. If you're the face of a cosmetic campaign, you're generally advised to run around wearing glasses afterwards, to look more respectable – but in the US, you always actresses at fashion shows and no one seems to mind.
You now live in Los Angeles, is it only a career move or do you actually like it there ?
I feel I've fallen in love with Los Angeles. It reminds me of Mar- seilles, the nature, the pines, and the people, their flip-flops and their frien- dliness, always ready to help you.
I lived in New York before, and let's just say it's not a city for me. Life is so hard, and so are the people. I went to study acting and only lasted a few months. But what I like about the United States is the feeling that everything is pos- sible. In France everything takes ages, and you feel that you can only have a career in one domain. If you like more than one thing, you're looked down on. I'm currently co-writing a book with my mother, I want to do a documenta- ry, I'm interested in Fashion, and I DJ once in a while. And for some people, that's just too much.
Many of your films have a sexual element to them, why is that ?
Because I like sex! I've been on the cover of Playboy France and I'm generally not very body conscious. You often have actresses who get the scenarios re-written to avoid some scenes, who wrap up in bed sheets, and this attitude is all you notice.
It's hard to tell a story without any sexual element in it at all.
And to be honest, have you ever covered up in a towel before going into the shower? That's something you only see in movies.
Leather is the theme of the is- sue, what does the material evoke you ?
The poor cows? I think of clothes, especially leather jackets, which I have plenty of. There is so- mething everlastingly modern about leather. In Marcel Pagnol's 'Trilogie Marseillaise', one of the leading cha- racters Marius wears a leather jacket, which hasn't aged a bit. It's weird, it's something that has existed for decades, but you'll always add a modern, rock touch by wearing it today.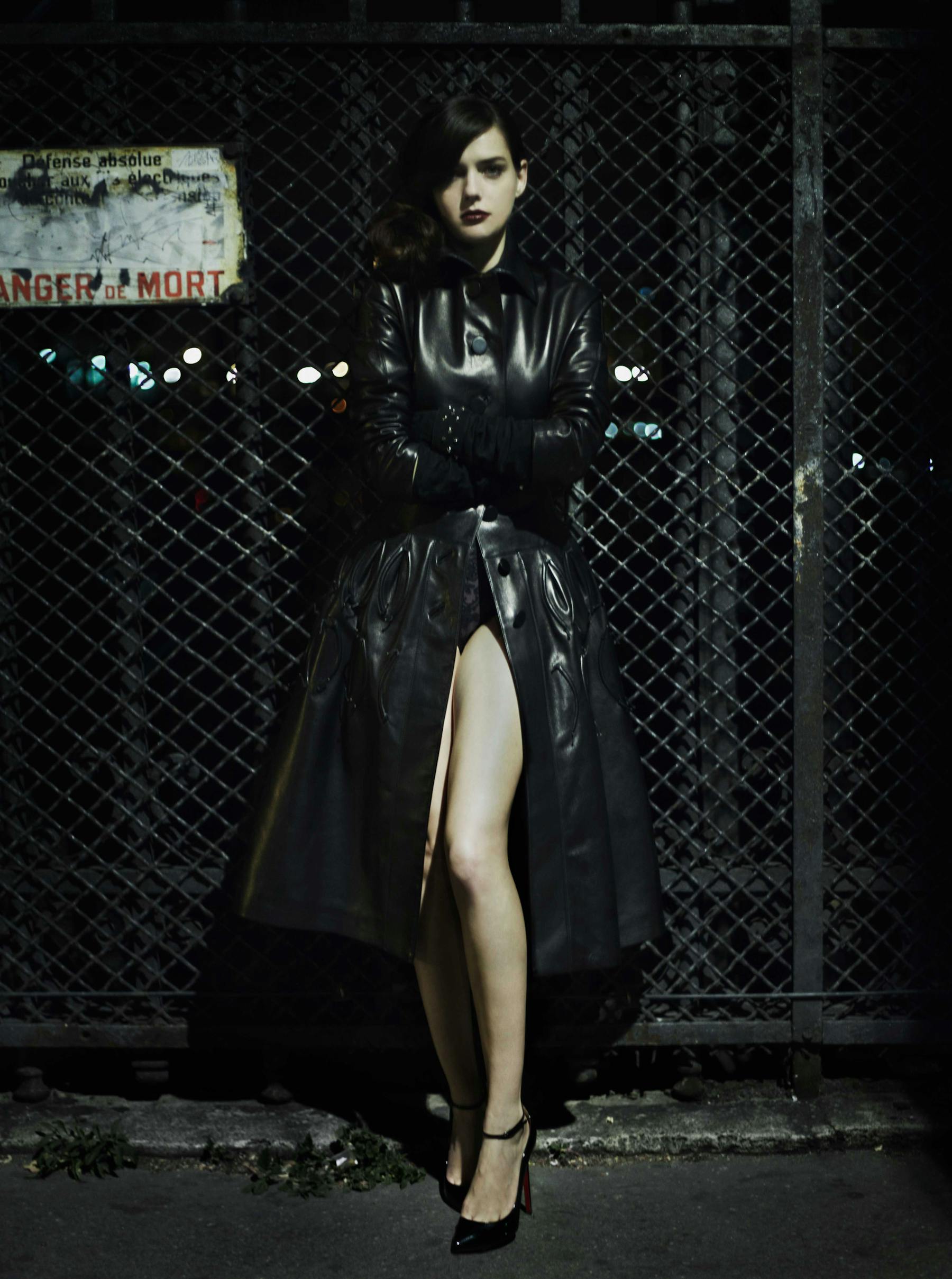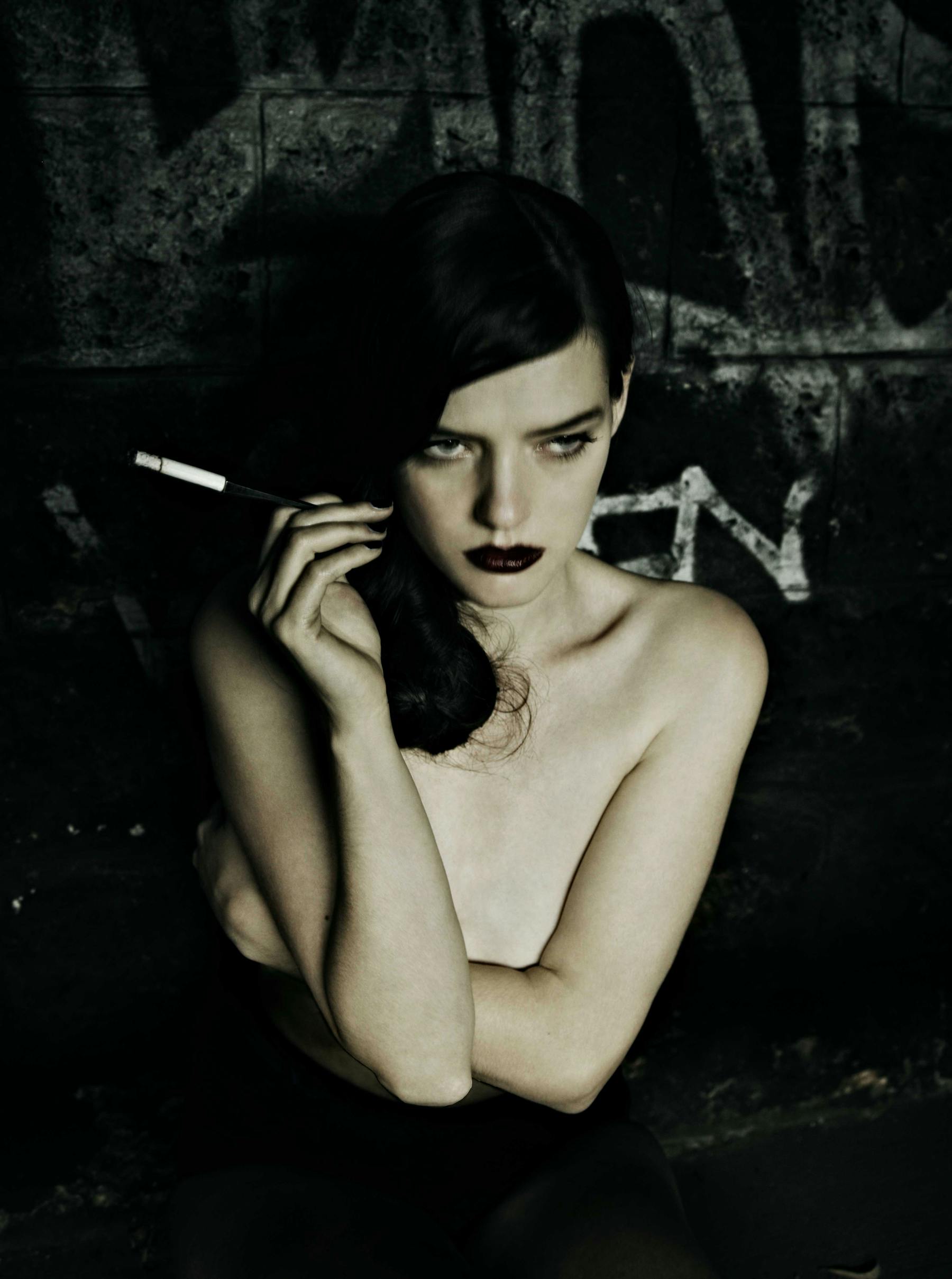 Photo Assistant
Clement Dauvent
Sami Boccara
Thanks
Marine Artozoul
Camilla Morandi
Photo Assistant
Clement Dauvent
Sami Boccara
Thanks
Marine Artozoul
Camilla Morandi