We met six Los Angeles-based creatives, part of a new wave that is shaking up the fashion and entertainment industries.
"Take those boots for example…" Guillermo Andrade has a hundred stories to tell. With his hands drawing in the air and his presence filling the space. The laced-up shoes on his feet speak about his childhood memories. They recall his father's dirty work boots, which used to land next to the front door after a long day's labour. Guillermo puts a little bit of himself in everything. His soul pierces through FourTwoFour on Fairfax, the fashion-forward concept store he opened twelve years ago, and every piece he designs for 424, the in-house label.
FourTwoFour on Fairfax is an iconic place in Los Angeles. You opened the store in 2010, with the idea of offering a cutting-edge selection in designer fashion, luxury streetwear and lifestyle. What's the genesis of the project and how important was it to be located on Fairfax, which is the epicenter of L.A. streetwear ?
At the time it was the epicenter of skate and street culture. Supreme was there, Diamond was there, Alife was there… When I discovered this neighborhood, I was like "This is where I can do my part, where I can introduce something new", because I don't skate but we are all inspired by the same culture, I just project it a different way. Fairfax really felt alive. Now, the neighborhood is going through another metamorphosis but I believe it will always be there and I will also probably be always there, still sharing new things with the community. That was my main ethos. I've always wanted to introduce people and ideas to each other. Whether this is crazy clothes from Tokyo or a skate deck from the Bay. I've always wanted to mix different things that I find. I'm like a collector, I find things, bring them home and share them with people. I developed my strategy for buying brands from that point of view.
How would you describe 424's universe and style?
Until now, it has been a very personal journey of learning and reflecting. That's a representation of my story. I use clothes to invite people into my story. These products represent more than just a piece of clothing. I told you earlier about these boots. This is not about a pair of shoes. It's about a moment in my life. And I truly believe people feel the personal connection and the emotional investment I put into these products.
The first 424 collection was about being an undocumented immigrant. Can you tell me the story behind it?
At the time, I was not allowed to travel outside of America, because I was waiting for my green card. But I've always wanted to travel deeply, as much as possible. So I was looking on Google Earth on my phone, because you could zoom out, see the world and spin it. That was so cool. And I noticed that there were numbers for the locations. So I took screenshots of the cities I wanted to visit and put the location right on top of each screenshot, as a personal reminder, to go there one day when I could travel. From there, I created patches in a sort of Raf Simons-esque aesthetic, and decided to place them on clothes. All of the pieces had an arrangement of graphics and when you put the clothes on, they all kind of came together, like puzzle pieces. And I ended up going to all of those places. So the collection was about wanting to travel and connect with people as well as with my brother, who was recently deported at the time. I wanted to let him know that even though I was in L.A. and this looked all fancy, he was still in my heart, that we were still together, still doing it together somehow.
You presented the 424 Summer 22 collection during Milan Fashion Week. What did this mean to you, to be part of the Fashion Week's official calendar?
There are so many brands and so many people that have the dream to be in the industry and a lot of them won't make it to any fashion calendar. Being there, being born in Guatemala, having my video played on the big screen in Duomo and my showroom on Via Manzoni, down the street from Armani, was really crazy. It went beyond the American dream. I actually asked them if they would do me the favor to use the title "An American in Milan", because when you see my face, you don't see the blue eyes, the blonde hair, you see a Hispanic man, but I very much feel part of this community. I wanted to use my moment to say "You're looking at us now. We're from America too, we're also Americans" and that was really the best part.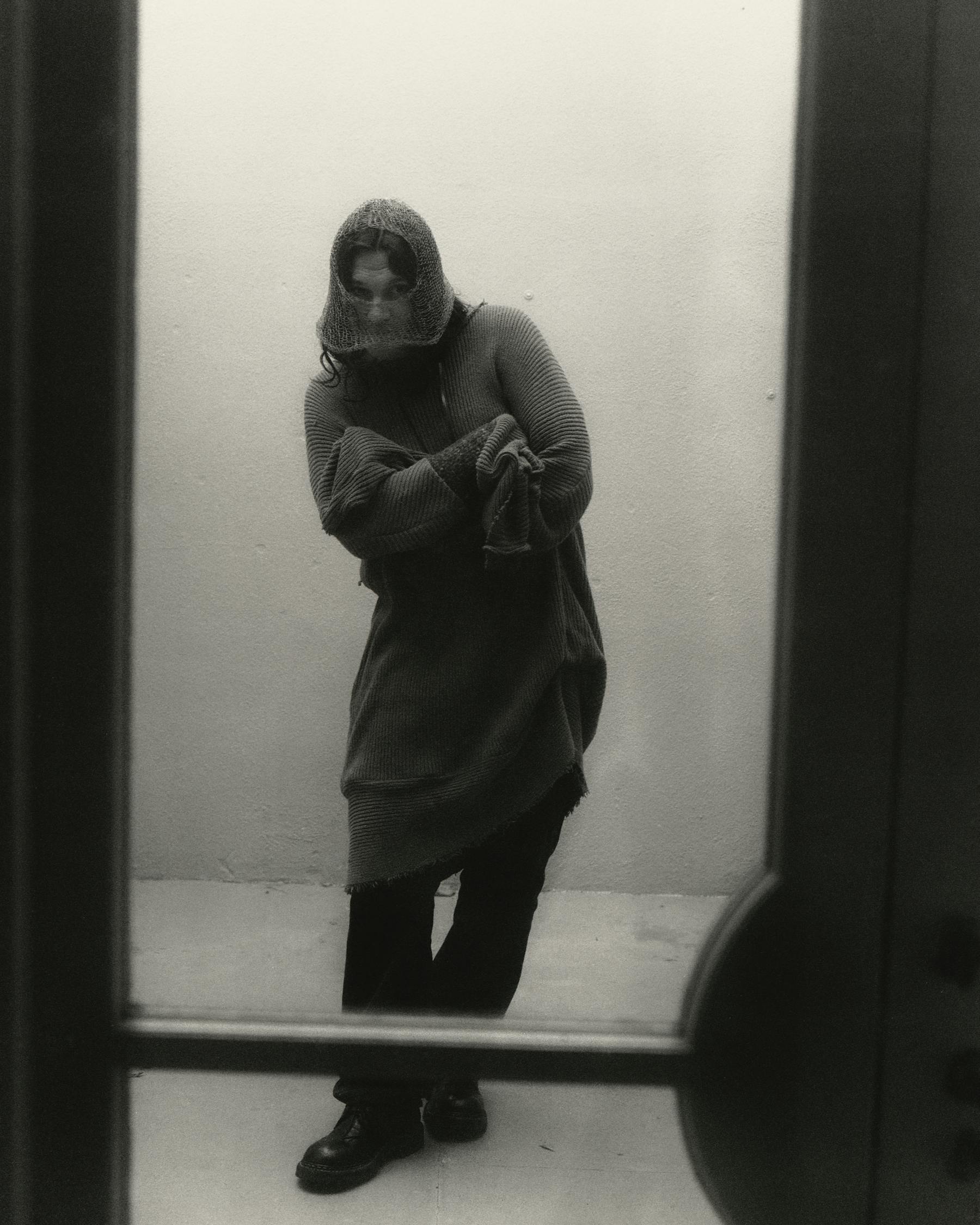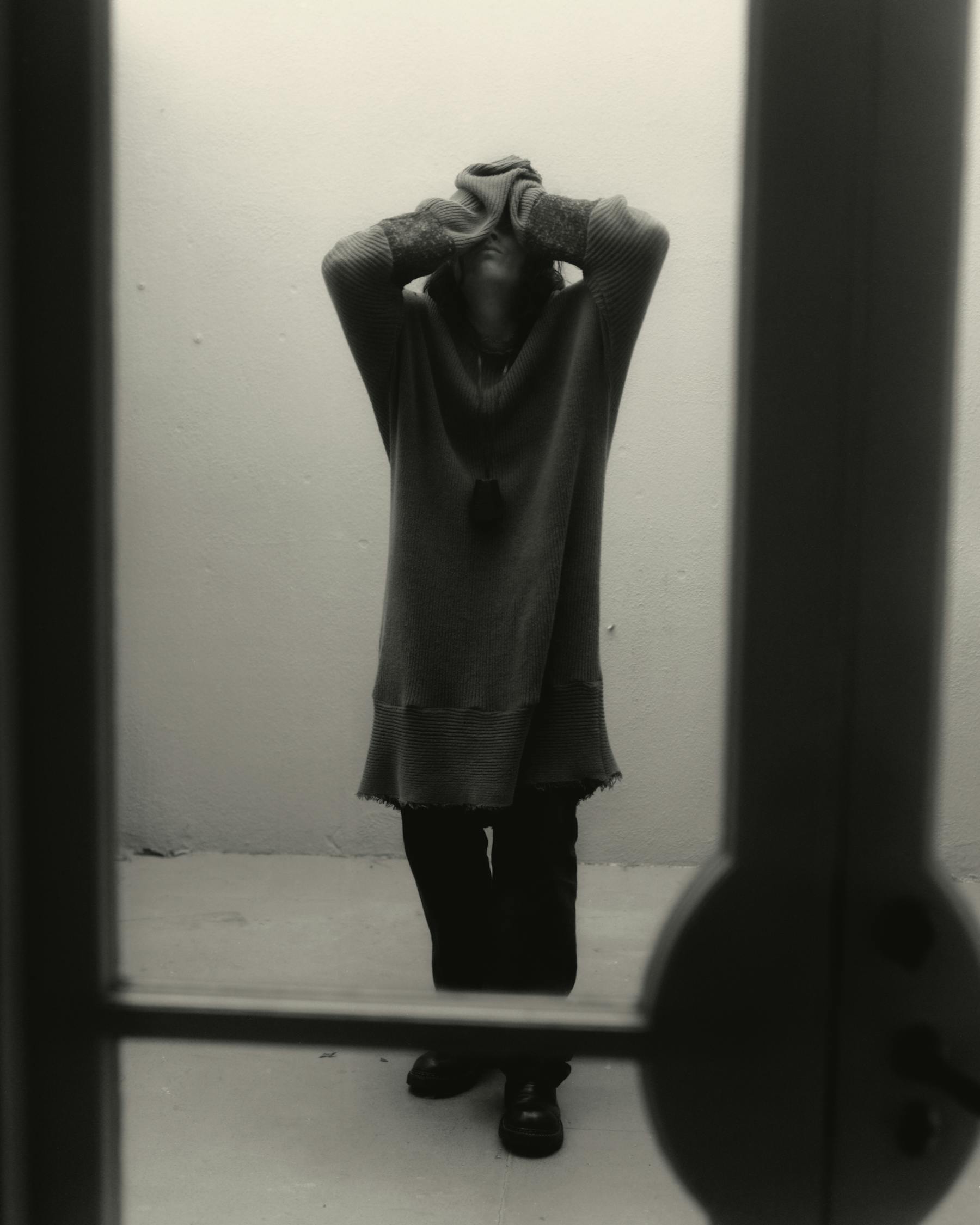 You don't hesitate to address social issues in your work, such as police brutality. Why is fashion important for society?
I'm aware that my products are very expensive. But I'm not going to give you the heritage of Louis Vuitton or the dynamic design and product innovation of Prada. So I've always felt it was really important that if I was going to sell something and it was expensive, it should have a meaning. These boots cost like $1,200. That is not cheap. For 1200 to $1,500, you can buy Prada shoes, you can buy any of the luxury brands, that's their price point. So if I'm going to put my boot up against a Prada boot, there has to be a purpose for it, there has to be a reason, because I'm not going to be able to make a nicer boot than Prada.
Over time, I realized that I have a voice, a platform and an ability to share my point of view. And to waste that with something frivolous and meaningless would feel like a waste of fucking time.
You've mentioned Raf Simons earlier. Is he a big inspiration of yours?
Yeah, Rick Owens and Raf for sure. They are definitely inspirations but not in the sense of aesthetics, because I don't really create from that point of view. I respect their work a lot but I'm not making pants with five legs and shorts with 1000 pockets. What I'm trying to do is create a really nice base, a workable core, so that anybody can find something to wear in my collections. We can make the same shirt for 20 years but just refine it every single season. How do we tweak the fit to the stitching? Do we really like the buttons versus the zipper? Are there any other types of grommets we can use to make it more functional? And we continue that over and over and over again, almost in a Japanese methodical way.
I just want to create a simple wardrobe that serves all of your purposes and can fit into a carry on. I'm going to create my stuff functional, workable and multi-weather. Young people travel a lot more. They like to be on the move. I like to be on the move. To be free, mobile, easy, relaxed. I'm trying to develop things with a meaning, a purpose.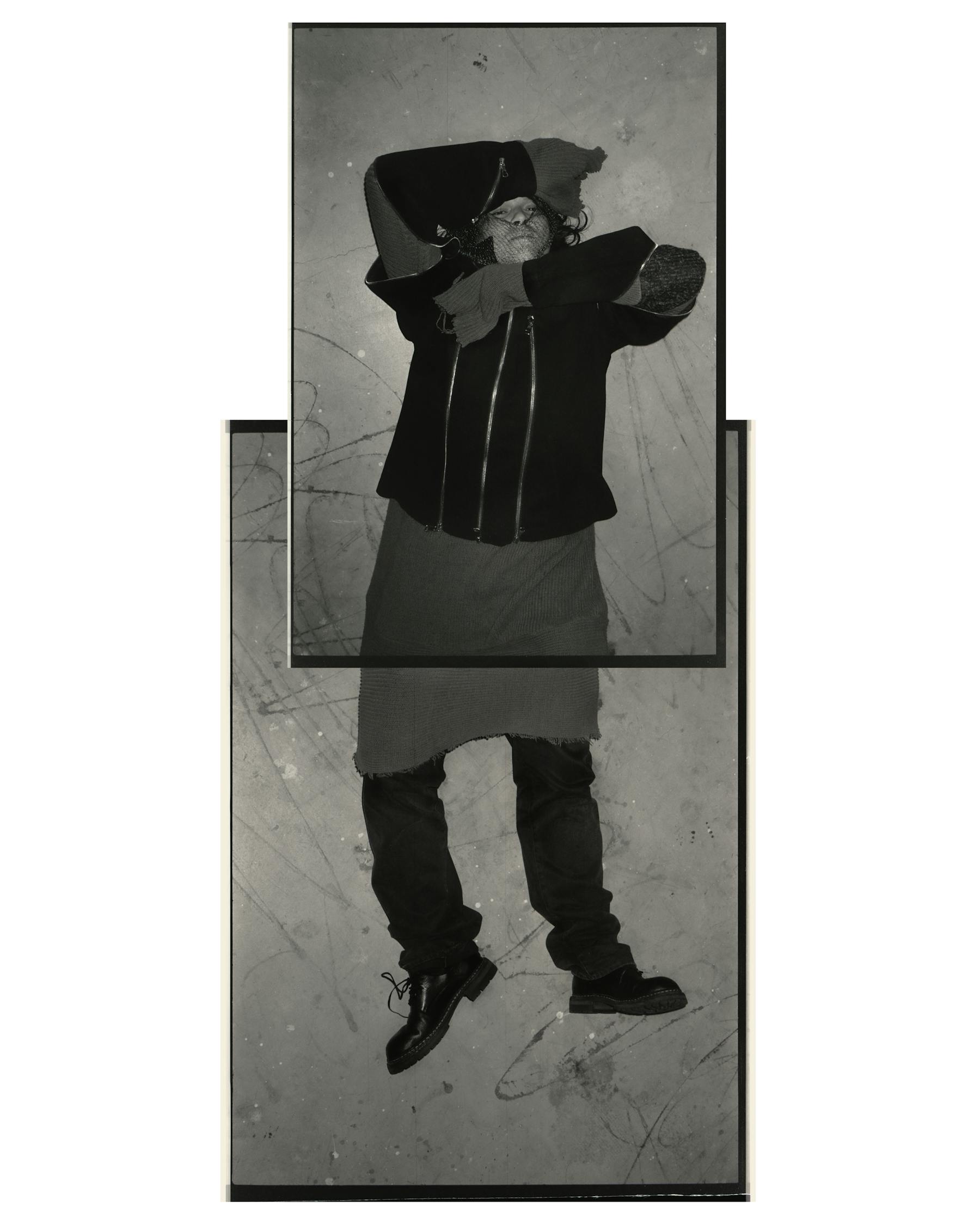 Last year, you initiated a mentorship program for young creatives. Was the initiative driven by a willingness to give the support and guidance you didn't have the chance to get when you were younger?
Yeah, it's a tough game and I've made a lot of easy mistakes that costed me a lot of time and money. Now we can bring people in before they make mistakes and help them to still learn on their own, because I don't want to protect them to the way they never make mistakes, but I do think there are certain advices and skills that you learn over time. We share resources with them and help them fund their collection, fund the launch, develop their project. I used to do it all the time before, I just didn't realize I was doing it and I want to do it with more purpose and structure.
Is there a project of yours that is particularly meaningful to you?
I think all of it. The journey from the beginning, not knowing what I was doing somehow. Figuring it out and creating some meaningful partnerships with people and brands from all over the world. It's pretty nuts, it's kind of surreal. I managed to get the attention of people and companies that I would have never imagined. I brought Dior to Fairfax, they did a pop-up inside my shop, it really felt it validated everything. I sponsored Arsenal Football Club and it wasn't a t-shirt collaboration. It was a 2-year partnership that ended-up as a 3-way partnership with adidas, myself and Arsenal. I was kind of in charge of the image for the club because I did sports, lifestyle and formalwear. I also sponsored the women's team. And no sponsor in the Premier League has ever sponsored a women's team. Seeing my stuff in Essence for the first time was crazy. Walking into Selfridges in London or Isetan in Japan and seeing my stuff there is insane. Actually, helping people launch their brand through my store has been particularly fucking cool. Playing a role in somebody else's story, I think that's the most rewarding.