We met six Los Angeles-based creatives, part of a new wave that is shaking up the fashion and entertainment industries.
Sami Miró has a beautiful job. She offers a second life. Through her label Sami Miro Vintage, the designer reworks and refines deadstock fabrics and discarded clothes. On the racks of her large concrete studio, V cut biker jackets, leather pants, cropped sweaters, asymmetric shapes. Sami brings a new dimension to sustainable fashion, with a cutting-edge vision and deep convictions. Here, for the pictures, with a pair of scissors and some clothespins, she improvises a draped top from a satin cloth. Sami has always been able to make something out of nothing.
When did your love story with vintage fashion begin?
My dad was a thrifter and is a huge lover of vintage, so that was kind of instilled in me growing up. Then, when I was in high school, I discovered vintage and thrifting as a means to keep up with the cool kids and get the brands that my dad refused to buy new with tags for me, which eventually turned into a really positive thing. I found the brands that everybody was wearing in school, but the thrifted and vintage versions. I would wear for example a Lacoste polo that I found for $5, with sun discoloration and holes in it. Back when I was a freshman in high school, that was not cool at all. You just looked like you couldn't afford the real one. But it actually changed my entire life because I realized there was a story behind my Lacoste polo, there was one or more people who had worn it, it lived a life before me. I was the only person in the world who had that specific polo while everybody else's looked the exact same.
This is the beauty of vintage.
Exactly. And when I realized that, it just changed my entire view of fashion. Learning that the uniqueness vintage gives you is the only thing that I want to put on my body and the only way that I want to represent myself, because I don't want to be one of the millions with the same exact ones. I want to have one that's very special. That's really where my love of vintage came about.
Before moving to Los Angeles, you led a completely different life in San Francisco, with a corporate job in tech. How did L.A. change your vision of life?
Because the industry of fashion is almost inexistent in San Francisco, I wasn't exposed to people who appreciated fashion and who liked the weird things that I was wearing. And the idea of it becoming my livelihood was something that I had never considered or thought was a possibility. It's just not a thing in San Francisco. When I came to L.A., people would say "Whoa, what are you wearing? Are you a stylist?" I didn't even know that dressing somebody and styling somebody was a job. So I think it was just the difference in mentality here versus there that encouraged me to try out different things, career wise. So on the weekends, when I was working for that corporate job, I would be a coffee runner at a magazine shoot and do little things here and there, just to understand elements of the fashion industry. I actually already had a business sense and felt very confident with my natural fashion and creative sense, even though I didn't go to school for it. I was from a very different industry, yes, but the capabilities and the desires to do something on my own was fully there.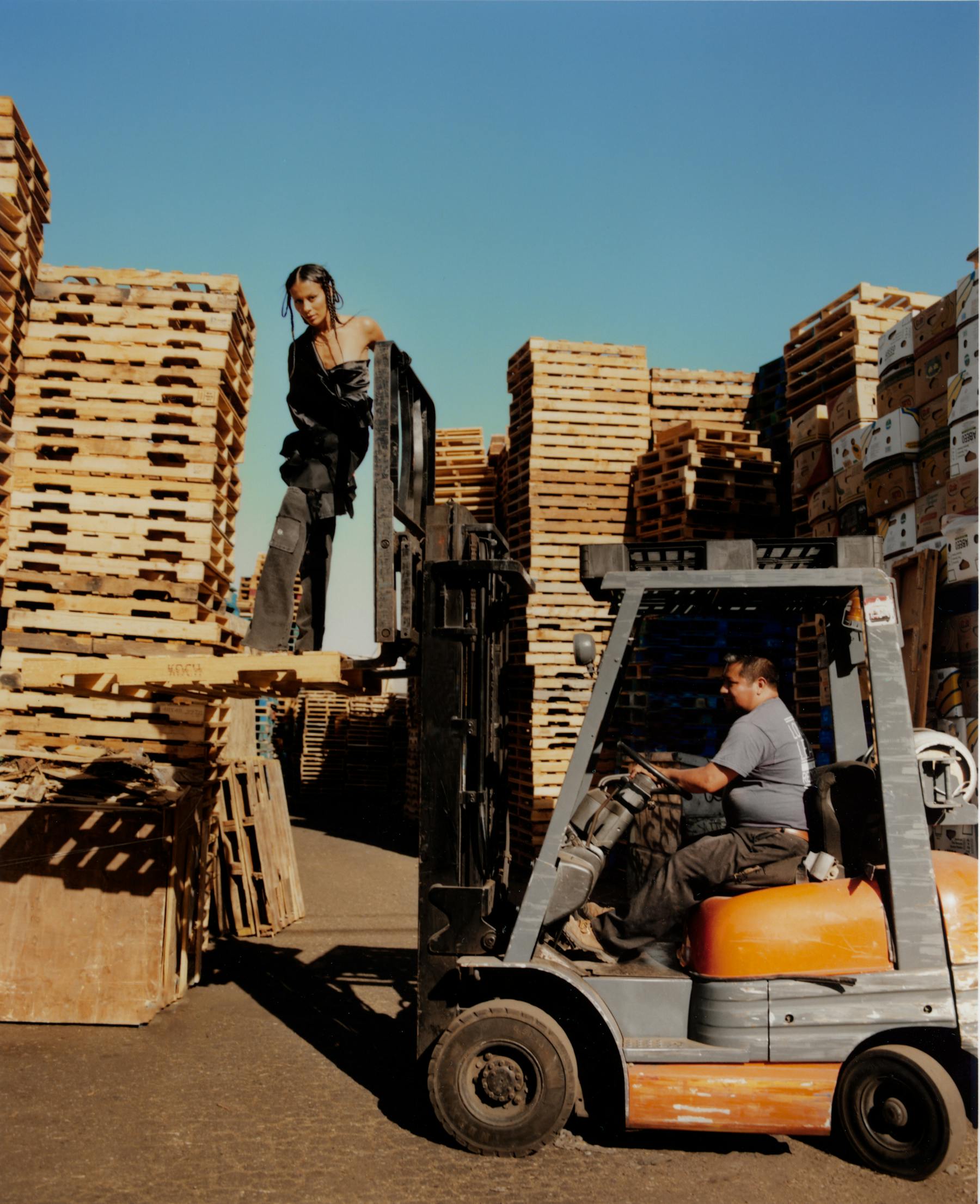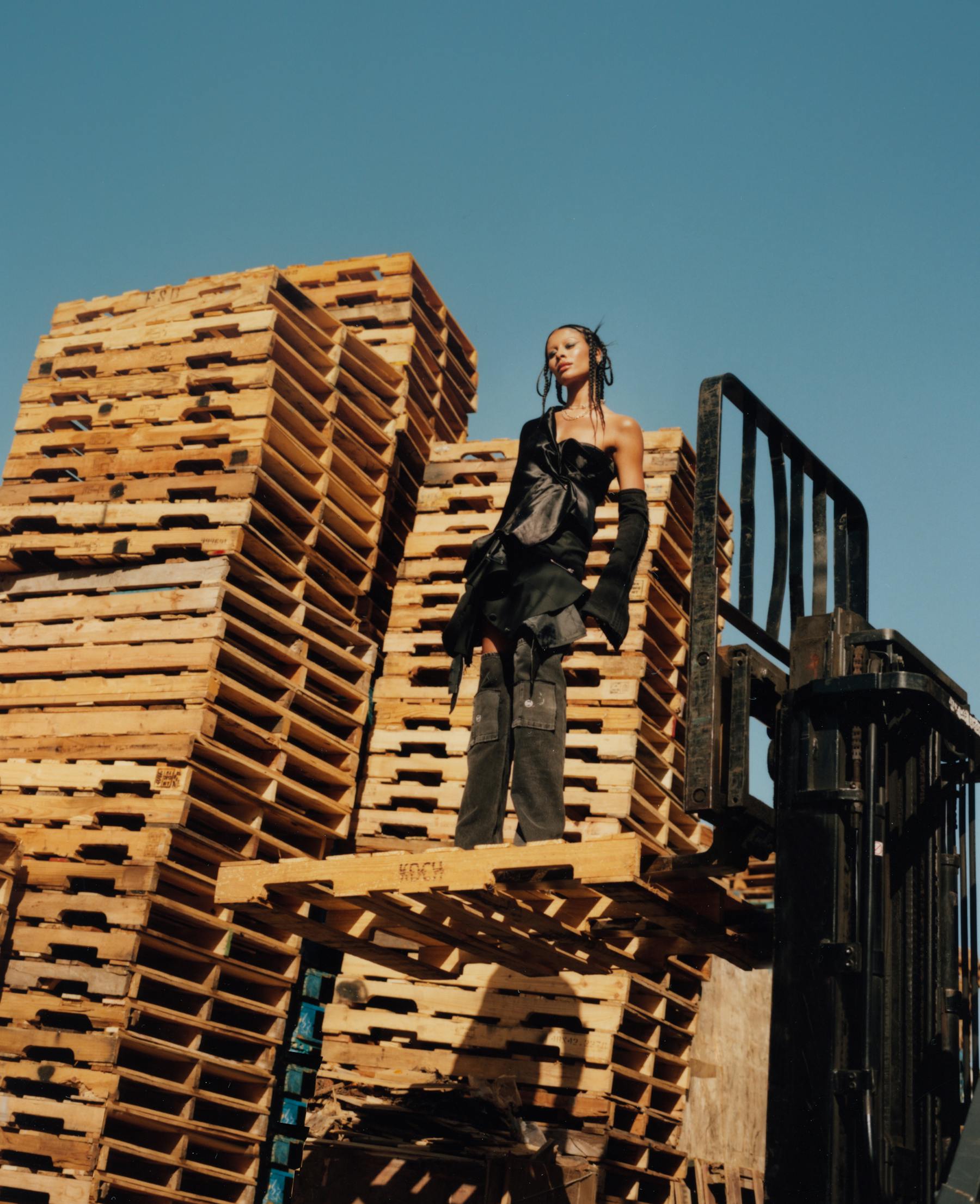 Can you walk me through the genesis of Sami Miro Vintage?
Once I started dipping my toe in the fashion world, I realized that there was something in me that I wanted to explore. So I decided to quit my corporate job to take a year, a year and a half, and just try out different types of jobs within the creative industry. I tried modeling, styling, creative direction… And I realized that I wanted to design and create clothing, but I also knew that the only way I could start a company was to be very authentic and real to my roots. And that was vintage. Back then, upcycling and reworking vintage was not a thing that anybody was doing, so I was trying to figure out how to make something new out of vintage. I wasn't sure how to do it until I just had an epiphany of creating things out of cutting up vintage Levi's and creating new patterns out of old fabric. From there, it has literally been 10 days of keeping my head down and launching the entire company, from A to Z. Designing my first few pieces, figuring out how to manufacture in LA, sourcing the vintage denim, creating a pattern, shooting the first campaign, creating the website, reaching out to PR, and then launching it.
And you were all by yourself at that time?
Oh yes, absolutely.
Sami Miro Vintage incorporates elements that are key to genuine luxury, such as attention to detail, high quality, longevity and rarity. Do you see your designs as luxury products?
Absolutely. I think my favorite thing is to reimagine and elevate pieces that every person needs and wants in their wardrobe. I can take a traditional garment and elevate it to the highest level that it can be, while using the top eco-conscious fabrics, and with the entire supply chain having a positive impact on the humans who are involved in the process. Every step of the way is done in a conscious, positive impact, perspective.
You don't only use vintage and deadstock fabrics, you also develop exclusive fabrics from organic plants. Do you plan to explore more types of low impact fabrics?
Absolutely. Originally I was starting with very small units and I was able to create everything from vintage and deadstock fabrics. But now that we are growing, there's been a really amazing learning curve within the fabric development process. And I think one of the most exciting things in the eco world is that there's so much science and development and technology within the development of new types of fabrics.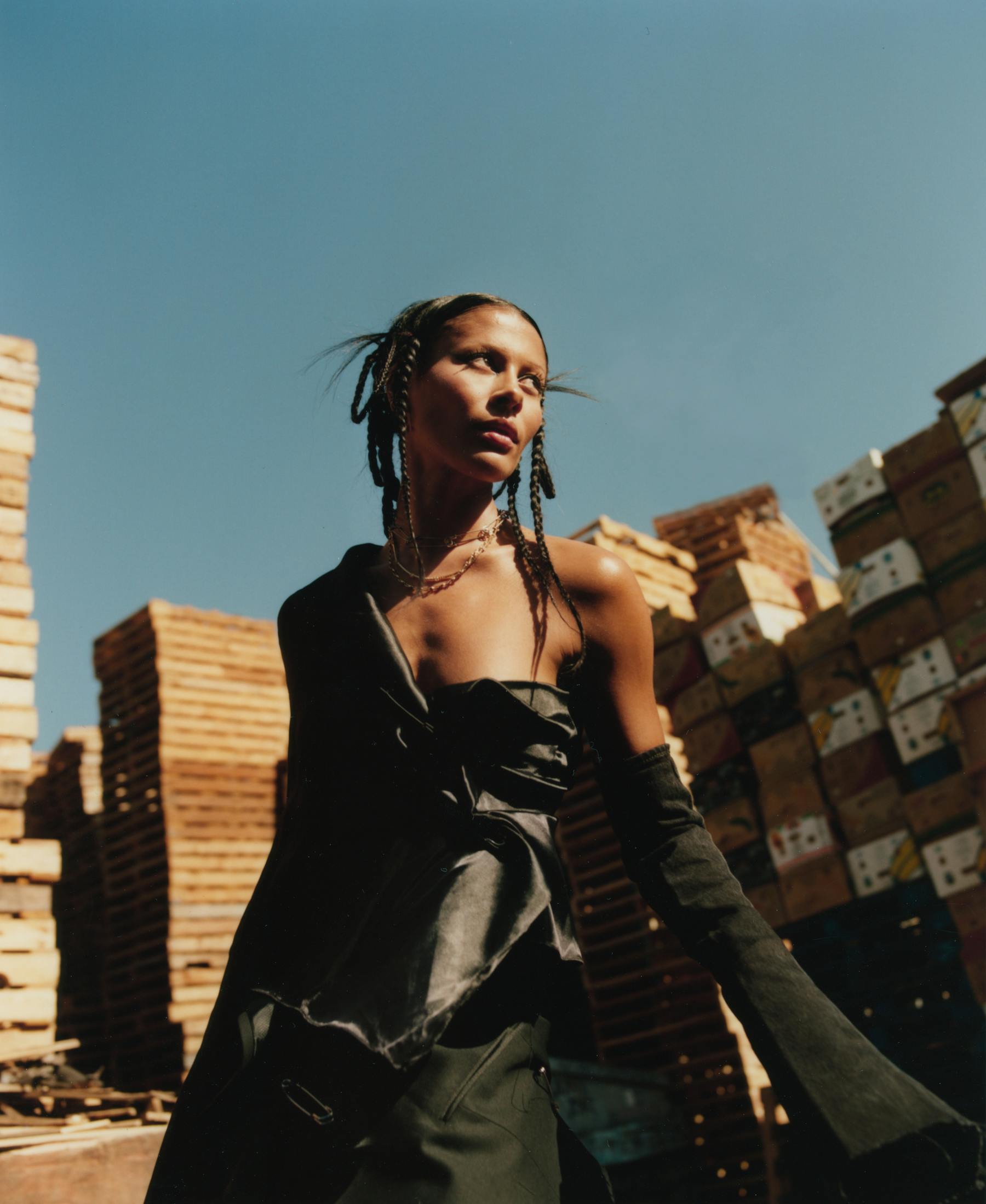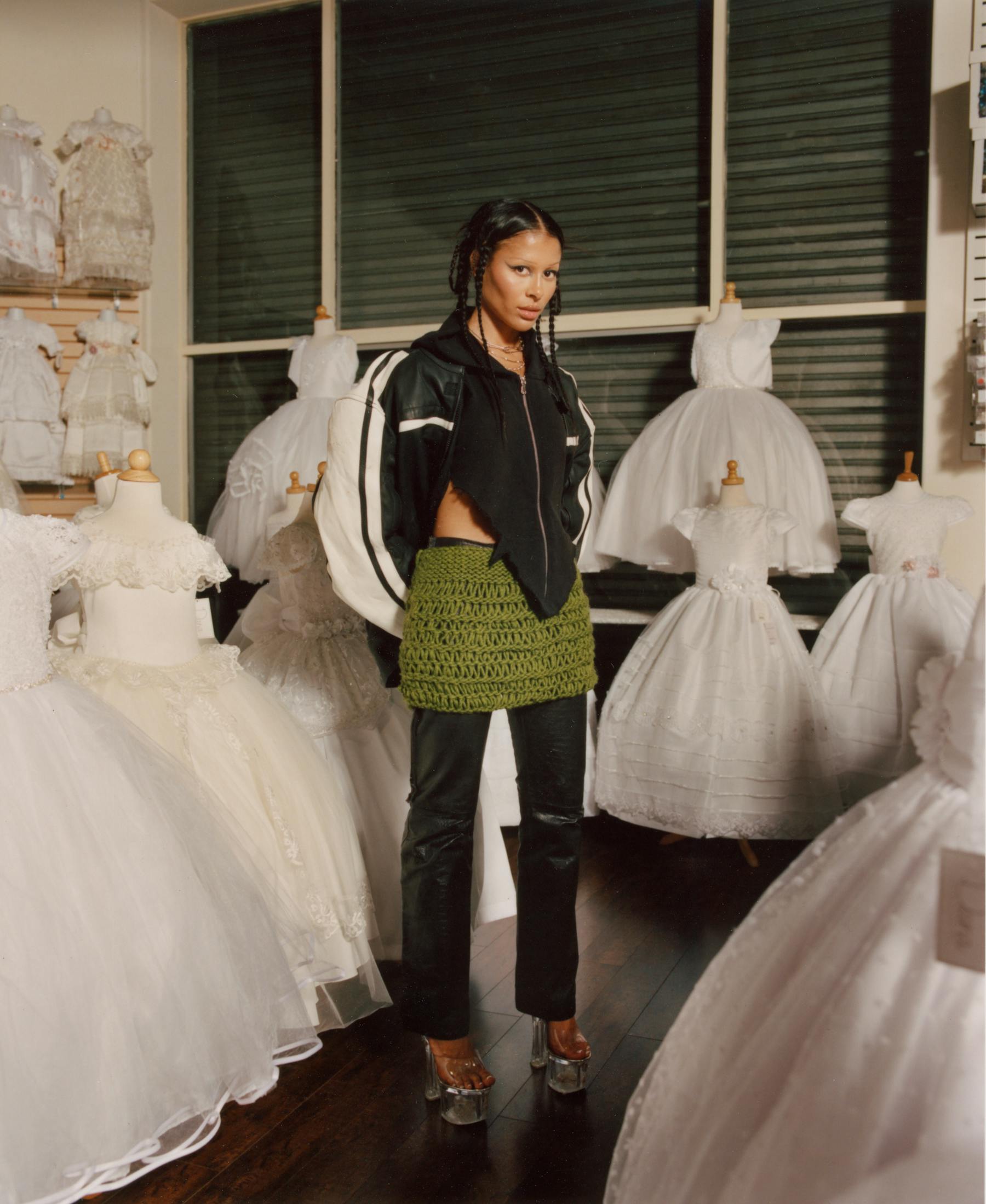 You've mentioned earlier the human dimension of your production process, which is entirely centralized in L.A.. Can you tell me how important it is for you to produce locally?
I think a big part of it is the relationships that I've built locally with, for example, my sewer. My main sewer, Edwin, has been working with me since I was creating 2 to 10 units of everything. He was doing it as a side gig, while he had a full time job as a sewer for a large company. I've been working with Edwin for many years now and, instead of going to a manufacturing facility that's already fully developed, I rather give the opportunity to Edwin, who has been with me forever, and say "Hey, Edwin, these are our new units, and this is the trajectory that we're on. Are you able to grow with us? Can you grow your own company alongside SMV?"
What are the main challenges in running a sustainable fashion company? I am thinking in particular about production pace and costs.
Yeah that's the hardest part but for me it's the only way. In general, you have to think about things and vet out your partners a lot more. Because if you're really being eco as deeply as you can go, you don't work with a partner only because they might sell you an organic fabric, you also have to dig in within their company as well and understand the ins and outs of it. How are they paying their employees? Is is it a clean and fair environment? And at the end of the day, it is also tremendously more expensive. If you're making something out of terry or woven in an eco way for example, the price is most likely going to be five times more than the normal way. So that's a very scary decision for a company to make because of the margin. Everything has to be rearranged and raised. And the consumers don't necessarily fully understand that making these decisions inevitably makes raise the price of the product. You have to really believe in it through and through in order to make these decisions. But for me, like I was saying, it's the only way. The other option doesn't even exist for me.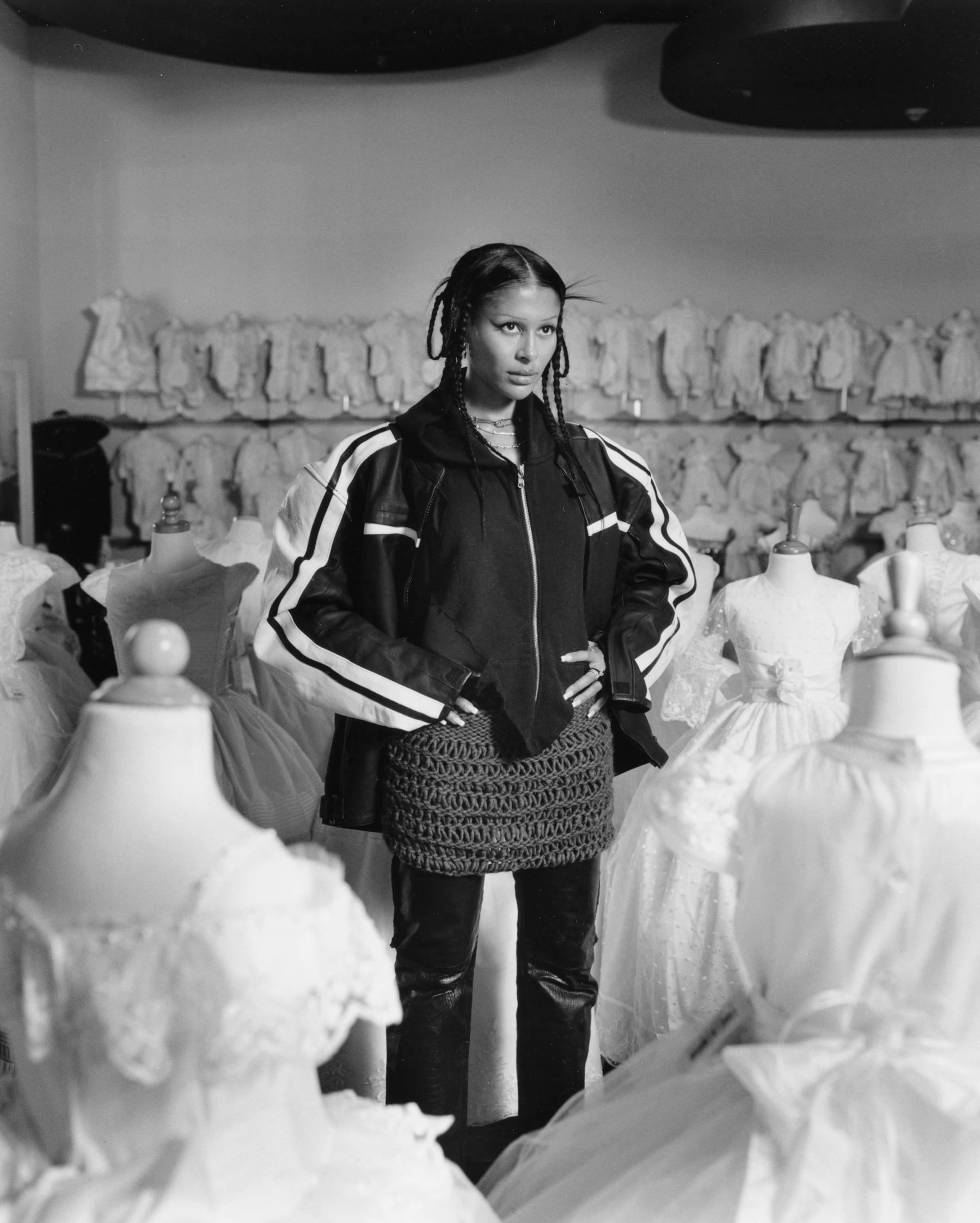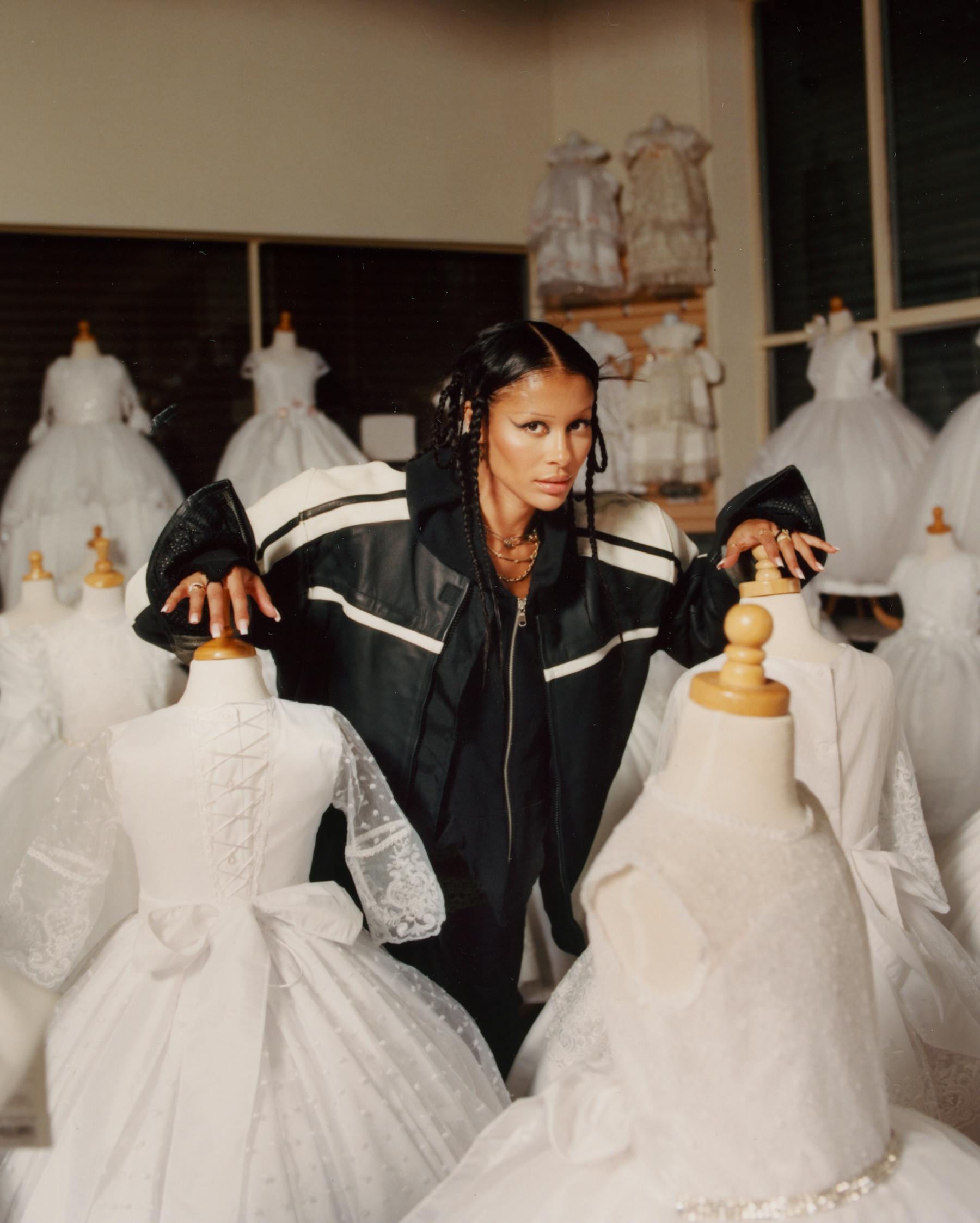 You created your first couture red carpet design for the amfAR Gala, a gown made from vintage garments worn by Duckie Thot. Would it be a dream of yours to present a whole couture collection one day, that would actually be the first upcycled one?
Where to begin? I'm not traditional. I think that my ultimate goal for this year and moving forward, but especially for 2022, has been to show how Sami Miro Vintage can be elevated even more. So it was such an incredible opportunity and experience for me to work on this project. And I couldn't be happier with how it came, especially given the five day timeline that I had to design and make the gown. It's opened a whole new kind of window of creativity in my brain. And I want to keep exploring that because it was one of the most fun and enjoyable projects I've ever worked on.
I know that self-taught designers often tend to feel like outsiders in the fashion industry. Did your CFDA Fashion Trust Award and your CFDA membership help you feel more "legitimate"?
Yes. Since 2020, SMV has been growing a lot. It is huge that customers are loving the design and the brand, and that all of these amazing influential women and men wear SMV continuously. But because I have never been traditional, it was amazing to receive the recognition from the CFDA, to know that very important people within the fashion industry also appreciate the way I'm doing things.
What's next for you and your brand?
I want to continue to think and do things differently. To continue to educate and really push forward. And to continue to inspire and show the world that you can be eco and fashion-forward at the same time.