"Sins of a daughter" is an ode to youth and the human body, more particularly the female one. An exhibition on view at London's Hannah Barry Gallery, through May 7.
Moving viscerally from the obscure to the explicit, the rapturous to the profane, Harley Weir's latest solo show features unseen work, revisited from her personal archive, alongside new experimental pieces. Radical and subversive, intimate and abstract, the thirty or so images challenge the consensual definition of beauty. Through various photographic and painterly techniques, including photo collage, double exposure, scanning, digital manipulation and physical defacement, the body is turned inside out, fragmented or zoomed. Weir also experimented the use of bodily fluids, waste and unknown chemicals, combined with toners, fixers and developing agents.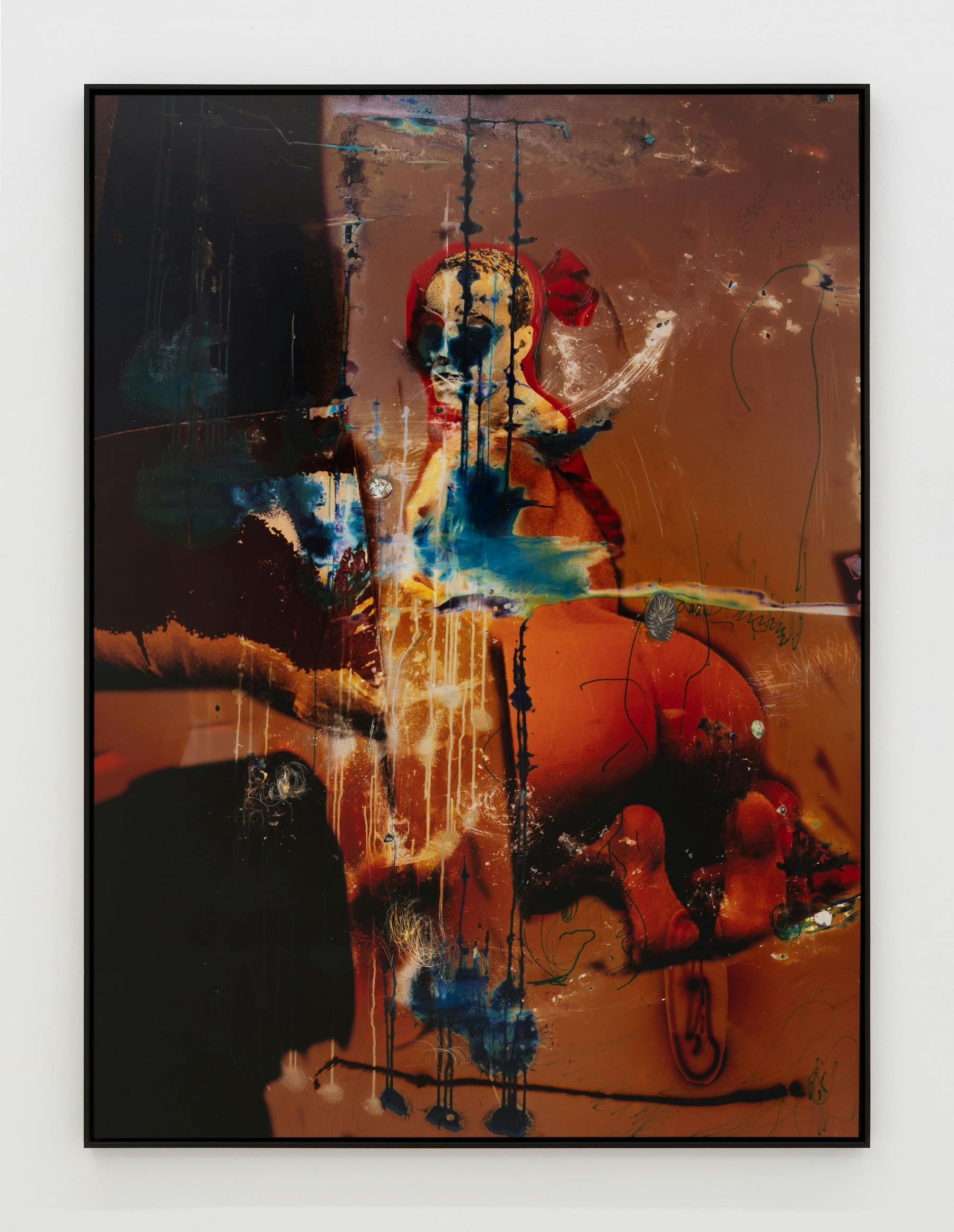 Adorned with lacings of perfume and nail polish, dark and enigmatic forms oscillate from harmony to discord, attraction to repulsion—a juxtaposition echoed in both her dark and bitten, iridescent frames, which speak equally to the ravages of lust and sex as they do to a primal and ancient hunger.
Filled with courage, intricacy and depth, "Sins of a daughter" speaks to the anxious and obsessive world of youth, personality, the human body and love, drawing from sources as wide as the unconscious, pop culture and art history to tease, provoke and draw us in.